January 9, 2015
by SheepIt
(thanks to Ryan Farms for posting–)
A Free Distributed Render Farm for Blender
Collaborative
Instantly become a worker to help other users to render.
Free
Free registration.
Free project adding.
Free rendering.
User-friendly
Manage your project easily on a web based admin panel.
Real time updates on your projects.
No need to have Blender to help render.
GPU supported
CPU and GPU are supported.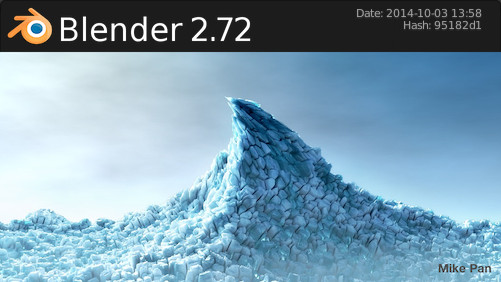 …a community render farm for Blender (an open source variant of 3DS Max, C4D, Maya) puts a couple dozen computers or more to work instead of just your single machine to render an animation.
https://www.sheepit-renderfarm.com/
What is a render farm ?
A render farm is a group of computers connected together to complete a large task. In the case of 3D rendering, most of the time, a render farm will split frames of an animation to multiple computers, so instead of having a single computer who works for 100 days you can have 100 computers who will work for 1 day.
How does Sheep it! work?
When the owner of project adds his scene to jobs to do, the service splits the animation into single frames to render. It sends each frame to a connected computer and aims to optimize this choice based on the memory available, as well as the CPU/GPU power.
What is the difference compared to other render farms?
The difference is in the word distributed, it means that the service does not own any machines that render projects but instead it relies on people to share their computers. It means there is virtually no limit on the amount of power the render farm can have.
It is really free?
Yes it is! We don't have any hidden tax like paying to get the final result, everything will be free. We only rely on donations and ads to pay for the domain, server and development.
Who owns the copyright of the images generated ?
Sheepit! Render Farm does not have any claim on generated images, it only acts as a facilitator, to provide computer power to owners of projects. The owner of the project owns the copyright so long as he is the creator and of course not using copyrighted material in the first place.
Where did the name come from ?
It was a suggestion by one of our members, when the project was in Beta. We liked the "tone" of this name, and found a beautiful explanation : "To sheep it is to follow everyone else when you don't know where you're going or what is happening. Derived from the term 'sheep', used to describe one who does what others do in an effort to fit in."
What do I need for helping with a project?
If you want to participate you only need to have Java installed. No need to have Blender, it will be downloaded for you.
How can I participate?
Go on the get started page. It will launch a popup that will do everything for you. It will launch a Java applet which will download Blender and request a frame to render.