by
A property release form is essentially important for you if you are a filmmaker or a photographer. Whenever you shoot a commercial or a film or parts of a film or even a few photos at a place that is essentially somebody else's property, you need to sign a property General Release Form. This is important because before you publish your works or release your films for the public to view, you have to take the formal permission of the owner of the location prior to doing so. This form is of course important and in fact necessary for you if you are a filmmaker, a commercial director or a photographer but it is equally essential for you if you happen to be the one who is in possession of such a place.
See examples, below, and a wide variety of Property Release Forms here for download.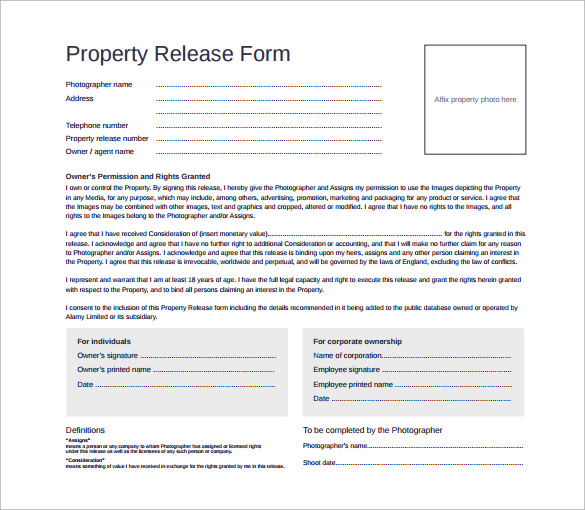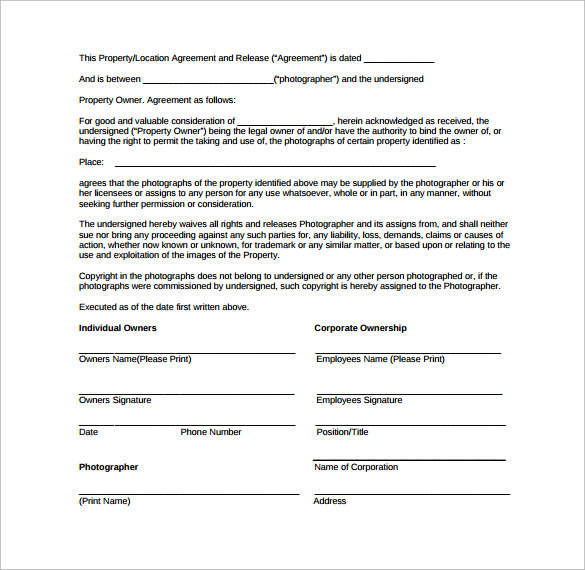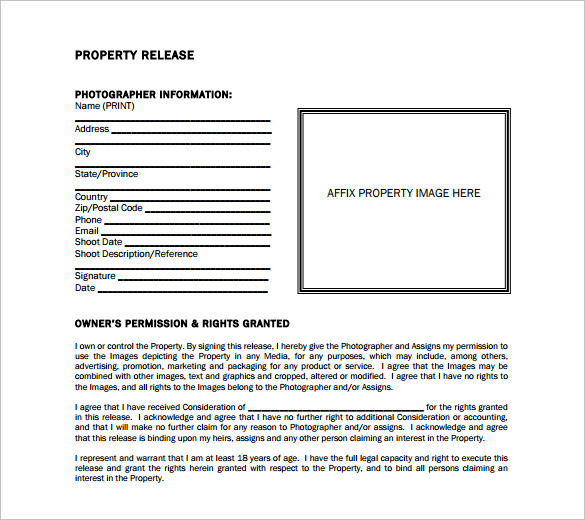 Sampletemplates.com also has a slew of other downloadable free templates that will help keep your production on track and legit.