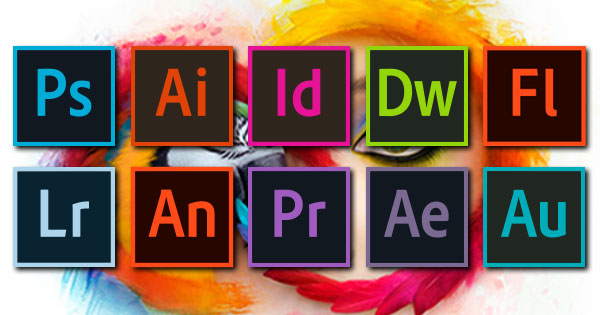 Adobe has just made a big change to the version availability and usage of its creative software products, both for CC and CS applications…
Since the advent of Creative Cloud in 2012, the company has said that subscribers can use any release of the CC products that has ever been available. Some customers use prior versions due to compatibility with evolving system requirements, or because co-workers have standardized on the same earlier release.
However, effective immediately, Adobe has completely discontinued certain older versions of Creative Cloud apps and as a result, under the terms of the licensing agreement, subscribers are no longer licensed to use them.
Per their recent email, "We ask that you discontinue all usage of the unauthorized products listed in this table, and instead update to the authorized versions provided. You will continue to receive all the value that Creative Cloud has to offer, but with more advanced features and capabilities, critical bug fixes, and security updates. For these reasons we recommend all customers use the latest release of our Creative Cloud applications."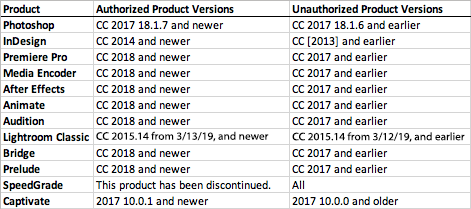 How does this move impact Creative Cloud users…
More here on the future of you old CC and CS6 versions.