by ImageOptim
A great little free tool to help compress images fast. Removes bloated metadata. Saves disk space & bandwidth by compressing images without losing quality.

This is great if you need to upload images to the web or just need to make image file sizes small.
How does it work?
When you drag'n'drop images into ImageOptim's window it will run several image optimization tools automatically and combine their results, ensuring that you always get the smallest file.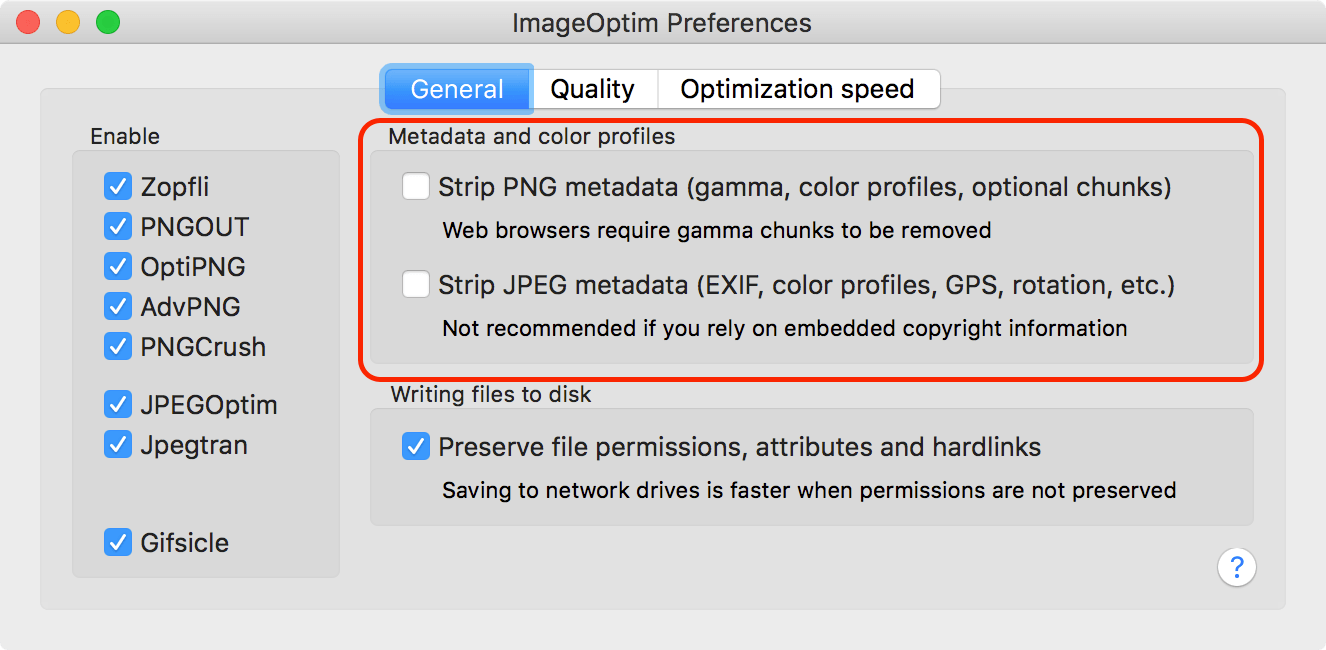 "Basically, ImageOptim works like magic, cutting down the size of images without making them look worse" — MacStories
Download and more information for free here!