by Larry Jordan
Create a Hold Frame: A Sneaky Tip to Extend Your Video
Software: Apple FCP X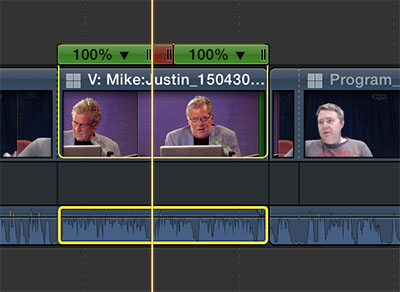 Sometimes there are instances when you need a bit more video in your project but there are not enough handles on a particular clip to give you what you need. If the video is stationary at the point where you need more frames, you have the option of inserting a Hold Frame to give you as much video as you need.
To insert a Hold Frame, have the Position Indicator in the Timeline resting on the frame that you want to duplicate. Then click Shift + H. A frame from your video will be placed at the position of the playhead, allowing you to extend it however long you need it.
Bookmark this link for Larry Jordan's Tip of the Day. Check back everyday!